Easy Teriyaki chicken.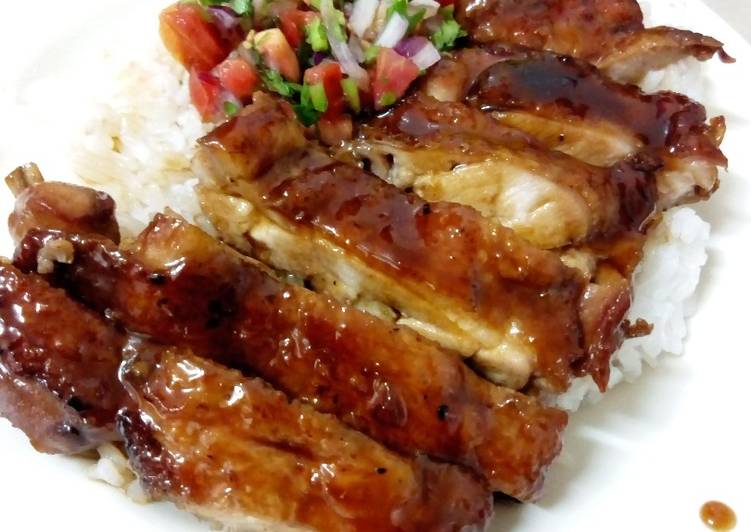 You can have Easy Teriyaki chicken using 4 ingredients and 8 steps. Here is how you achieve it.
Ingredients of Easy Teriyaki chicken
You need 1 of chicken thigh.
You need 30 ml of Kikkoman soy sauce.
You need 30 ml of Kikkoman Aji-mirin.
Prepare 10 g of sugar.
Easy Teriyaki chicken instructions
Debone the chicken thigh to leave only skin and meat..
Preheat your pan and add 1 tea spoon of oil..
Cook the thigh with skin side first. Cook until it turns colour or until it's crispy..
You can use a towel to remove excess oil as shown..
Turn and cook the other side. Turn down the heat and cover the pan to let it cook. 5mins should be enough..
Mix your Kikkoman soy sauce and Mirin and sugar. Best ratio is 3:3:1. eg:30ml soy sauce + 30ml Mirin + 10g sugar..
Pour the soy sauce mixture into the pan and cook as you pour the sauce over the chicken..
Serve when hot preferably with rice and vegetables 😊..